I'm linking up with
Lindsay @ Aisle to Aloha
for "It's the Little Things Friday." The goal of this weekly party is to celebrate the little things that happen in every day life that we are grateful for. It is also an opportunity to get out the camera and practice, practice!
This past week, we were able to visit with family for my dad's birthday. This included playing in the pool, lots of yummy food, and meeting up with childhood friends. Throw in a little shopping and it was a great weekend.
My daughter dancing around her grandparent's yard before the UF vs. UT game began. We got the win! 7 years in a row!
A carousel ride:
Tropical banana yogurt with fresh strawberries and blueberries:
My sweet 18 month old nephew watching the koi:
This happy boy:
New Fall television shows. Need I say more? What are your favorite shows? Anything new that I should be watching?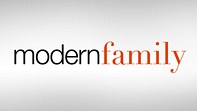 Have a great weekend!